This Christmas, Giant Santa encourages you to share this festive spirit with the less-fortunate in two simple ways!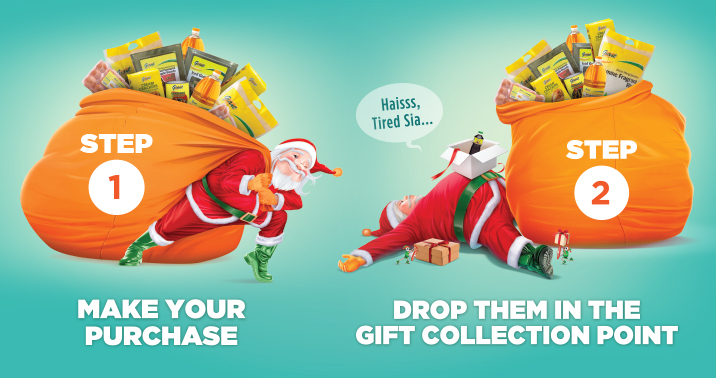 Wonder where your purchase will go and who will benefit from it? Watch this video to find your answer!
This simple act of yours provide the greatest help to the beneficiaries of Food from the Heart, brighten their lives and give them much needed encouragement as they venture towards gaining self-reliance.
If you wish to contribute your part, simply purchase and donate them by placing it in the gift cages located at the following stores.
Your contribution is deeply appreciated.