Not so keen on celery juice? You can still join in the celery juice hype and eat healthily by making dishes with celery instead. This week's meal plan softens the intense celery flavour with carrots, which is perfect if you have family members who aren't fans of the crunchy and strong tasting vegetable.
Like the previous blog from this Easy Meal Planning series, all recipes are written for families with 3 to 4 persons. Just scale up if you need more!
Main Ingredients: 1 pack of celery | 1 bag of carrots (500g)
[Navigation Links: Celery & Prawn Stir-Fry| Light Chicken Soup | Macaroni Minestrone]

Start of the week: Celery & Prawn Stir-Fry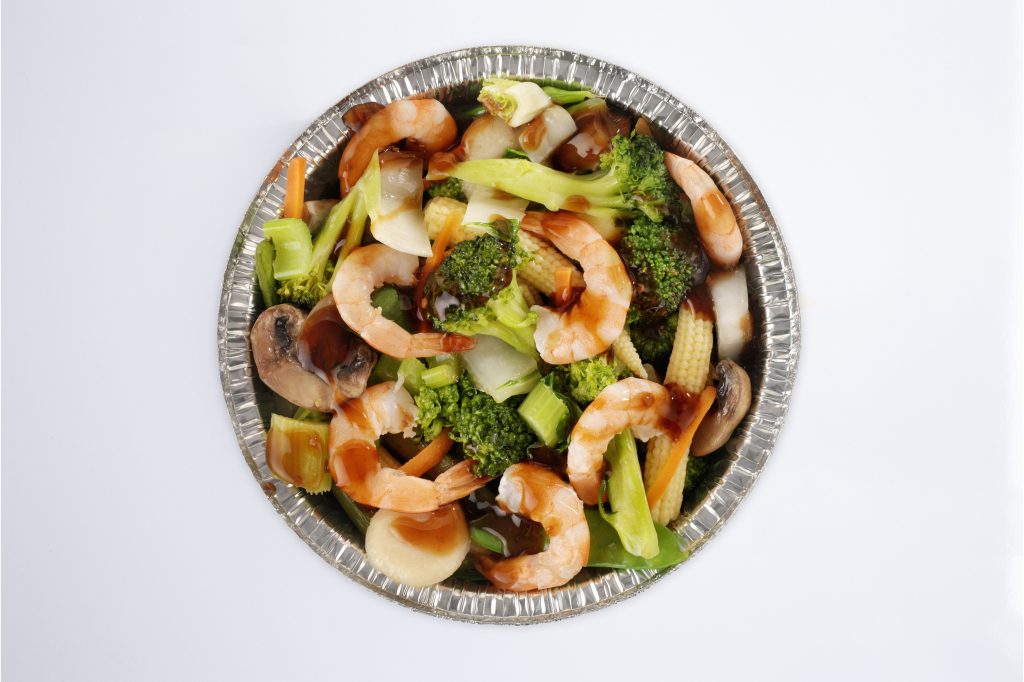 Other key ingredients: Mushrooms, prawns, garlic
This stir-fry is a classic local Chinese dish. To complete the light and healthy dinner, just make steamed eggs, stir-fry some brinjals, and cook some rice.
Ingredients:
In a small dish, dissolve the cornflour with water and soy sauce. Heat oil in a wok, and fry the ginger and garlic. When fragrant, add the celery and carrots. Stir-fry on moderately high heat for 2-3 minutes. When the carrots are softened, add the prawns and stir-fry for another 2 minutes. Add in the mushrooms when the prawns start turning opaque. Add the dissolved cornflour, then stir until the sauce is clear and thickened.
Middle of the week: Light Chicken Soup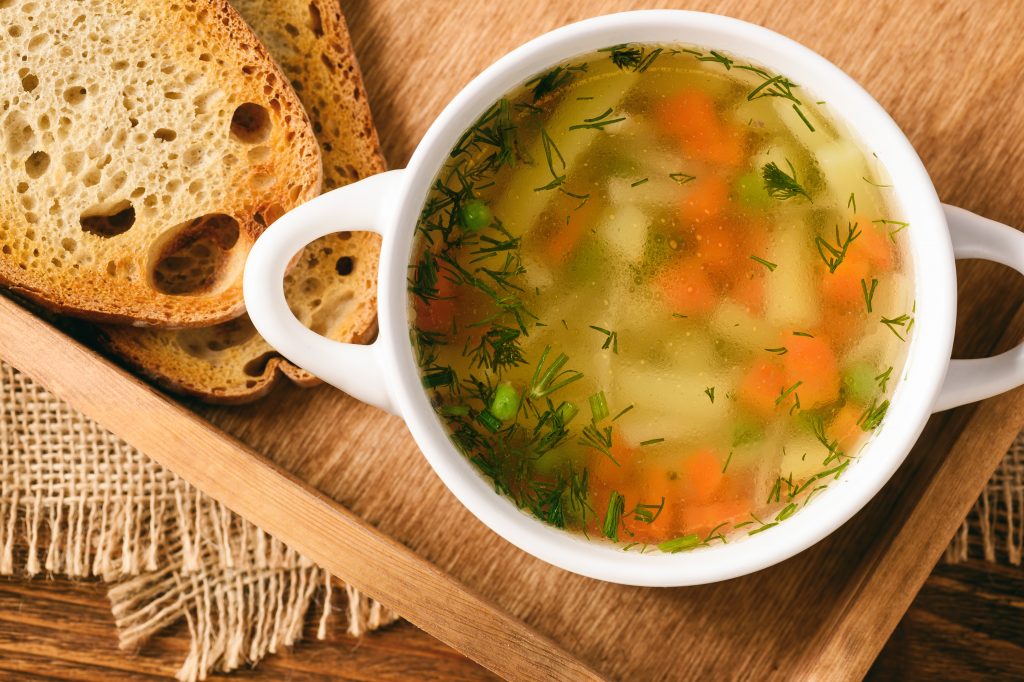 Other key ingredients: Chicken with bones, onions, potatoes
There's nothing like a bowl of soup on a rainy day. Just steam some rice or add some cooked noodles into the soup for a comforting one-dish dinner.
Ingredients:
Optional ingredients: Add one or more of these to change the flavour
Blanch chicken pieces in a pot of boiling water for about 5 minutes, then rinse with cold water. Add blanched chicken and all the ingredients (except the tomatoes and stock cube) into a large soup pot. Bring to a boil, then simmer on low heat for another 40-50 minutes. Season the soup with the chicken stock or soy sauce, then add tomatoes. For best results, keep warm in a thermal pot for at least 2 hours before serving.
Tip for working parents: Cook the soup in the morning or the night before, and store in a thermal pot for the flavour to intensify. Just reheat and cook the carbs when you get back home!
End of the Week: Macaroni Minestrone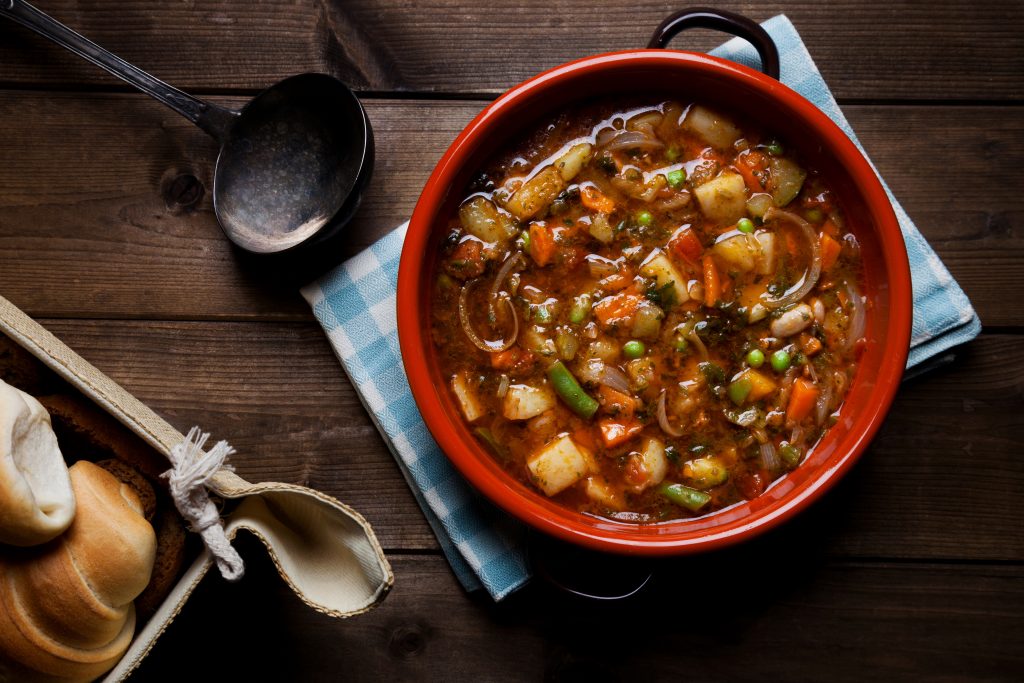 Other key ingredients: Tomatoes, macaroni, onions, tomato paste, parmesan cheese
Minestrone is an extremely tasty and easy to make healthy soup. It is also a great option if you are cooking for guests on a vegetarian, vegan and/or gluten-free diet. Just skip the cheese and pasta.
This recipe is a basic version, but you can easily add other leftover vegetables, such as leftover mushrooms from the previous 2 recipes. Simply clean and dice them into small chunks for added flavour! You can even add a poached egg into each bowl of soup for more protein.
Ingredients
Herbs and flavour
Warm some olive oil in a pot on medium heat. Add the chopped celery, carrots, onions, and hard vegetables. When the vegetables have softened and the onions turned translucent, add garlic, oregano and thyme. Stir frequently for about 2 minutes till fragrant. Add all the other ingredients, except the pasta, lemon juice, and parmesan cheese. Partially cover the pot and cook for 15 minutes. Stir and adjust the heat as needed to maintain a gentle simmer.
Add the pasta and cook for a further 15-20 minutes, till the pasta is sufficiently soft. Remove from heat, and stir in the lemon. Season with salt, pepper and olive oil to taste. Ladle into bowls and serve with Parmesan cheese. Enjoy!
The final minestrone recipe should have emptied your fridge. But, if you still have leftover celery and carrots, you can enjoy them as a healthy snack. Just cut them into slim batons and grab 2 tablespoons of peanut butter for a sweet and healthy treat.
This blog is part of our Easy Meal Planning series, which lists easy-to-make dishes that have many ingredients in common. Join GSSC and stay tuned to our Facebook page for more tips on how you can minimize food wastage and stretch your dollar!