We believe that every family deserves to share a reunion meal together.
Once again, Giant is partnering with non-profit charity Food from the Heart, to encourage everybody to help hungry families and individuals. Through a food donation drive, join us to help put food on their table and feed hope to those who would otherwise go without this Chinese New Year. Let's all ring in the new year with food and hope.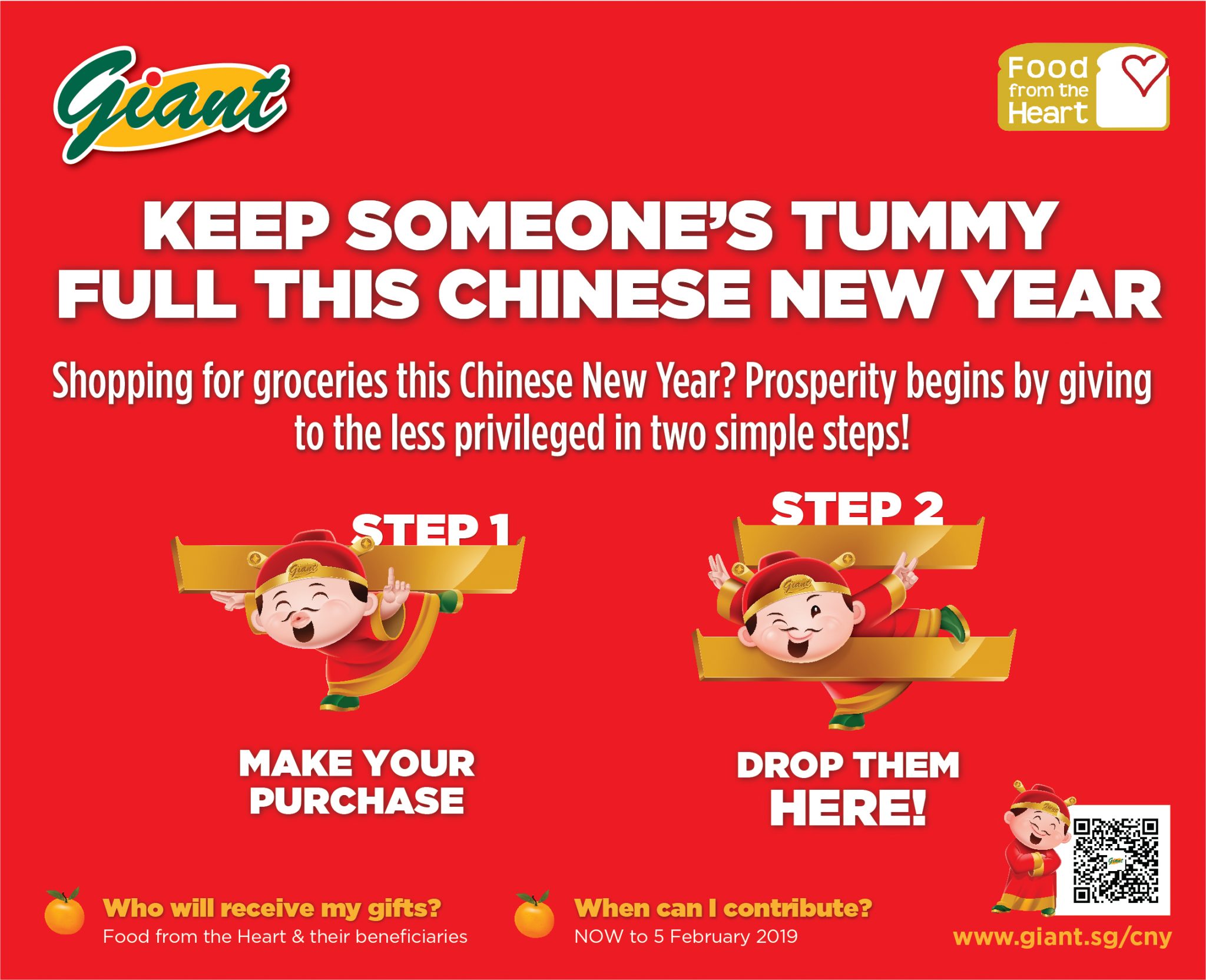 It just takes two simple steps – Make any food purchases and drop them off at the gift cages at the following Giant stores:
Not a Giant Super Savers Club member yet?
Fret not! Sign up now to receive amazing deals!