Have you got your eyes LOCKED on these prices? Let Giant save you the hassle of searching the best prices on your daily needs with our PRICE LOCK DEALS! From the 6th October to 2nd November 2017, you will want to head down to Giant where you can enjoy items going at $3, $5, $10 and more! With over 100 products LOCKED DOWN at a FIXED PRICE, shopping at Giant will definitely help you out with your expenses!
Price Lock Deals (13 Oct - 2 Nov 2017)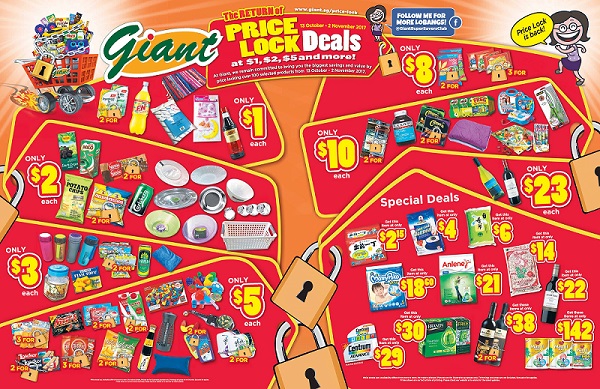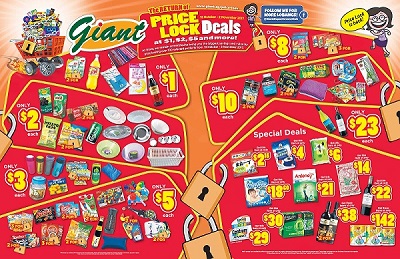 Price Lock Deals (13 Oct - 2 Nov 2017)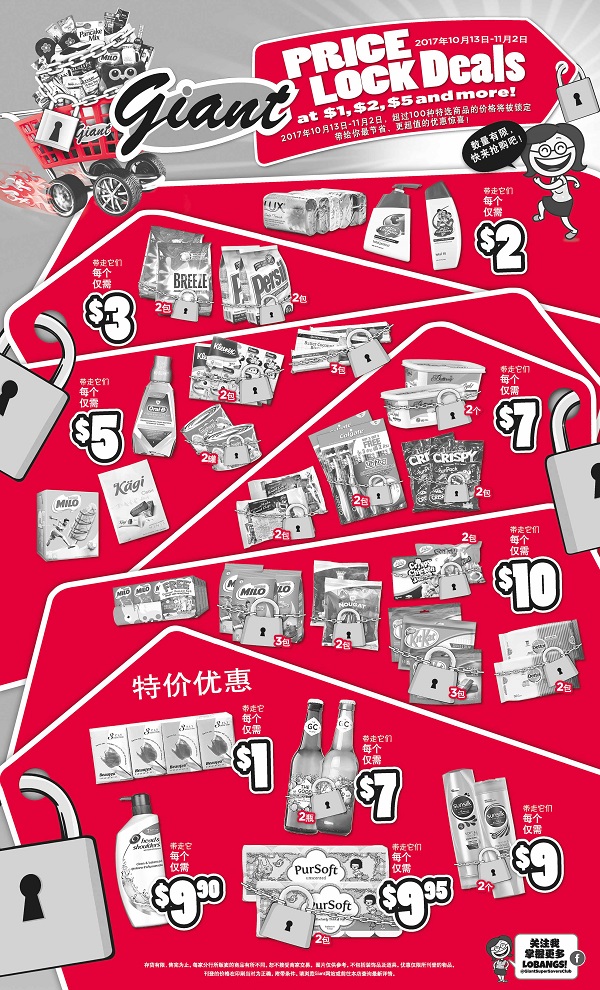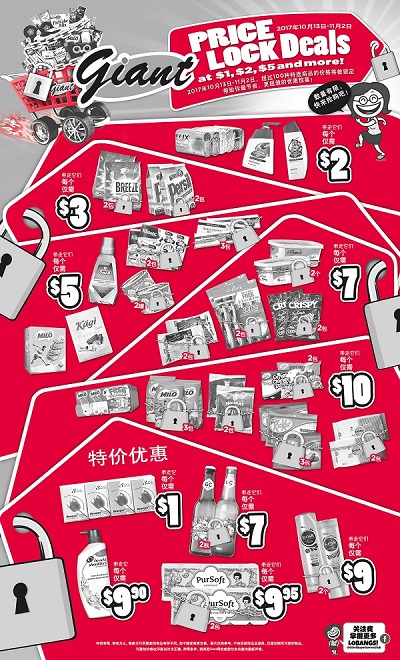 Price Lock Deals (6 Oct - 2 Nov 2017)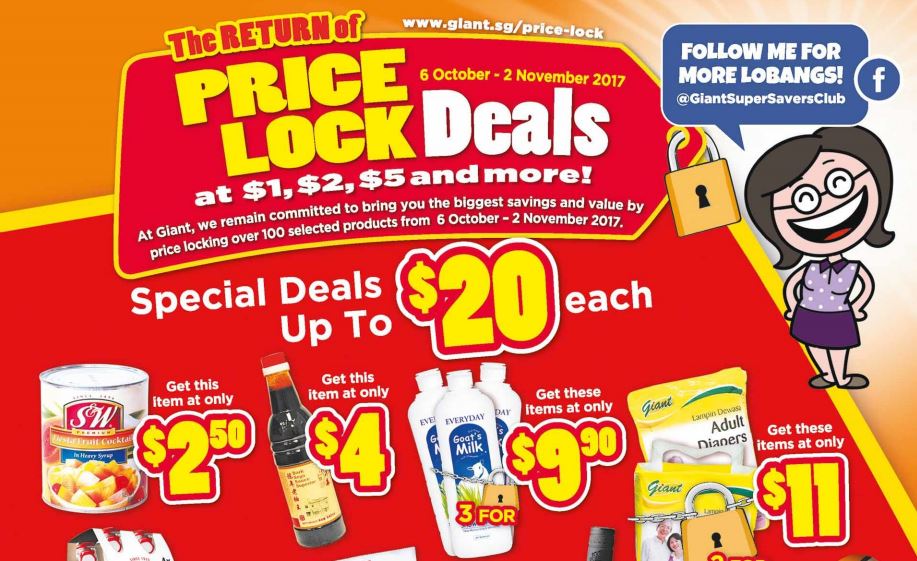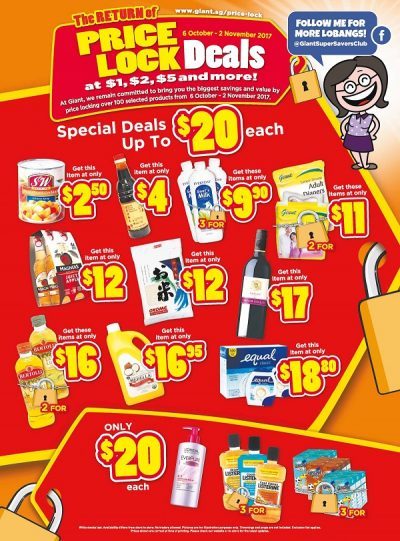 All our advertised products are on a while stocks last basis and their availability differs from store to store. Prices shown are correct at time of printing; for the latest updates, please check our website or within the stores. No traders allowed. Pictures are for illustration purposes only. Trimmings and props are not included. Exclusion list applies.