This Raya, let's share the festive spirit and be more charitable to those who are less fortunate!
Once again, Giant is glad to be partnering with non-profit charity Jamiyah Food Bank, to encourage everyone to help the less privileged by contributing through a food donation drive. Your kind donations will not only help to feed the needy individuals and families, it also gives them much needed encouragement as they venture towards gaining self-reliance.
All it takes is just two simple steps: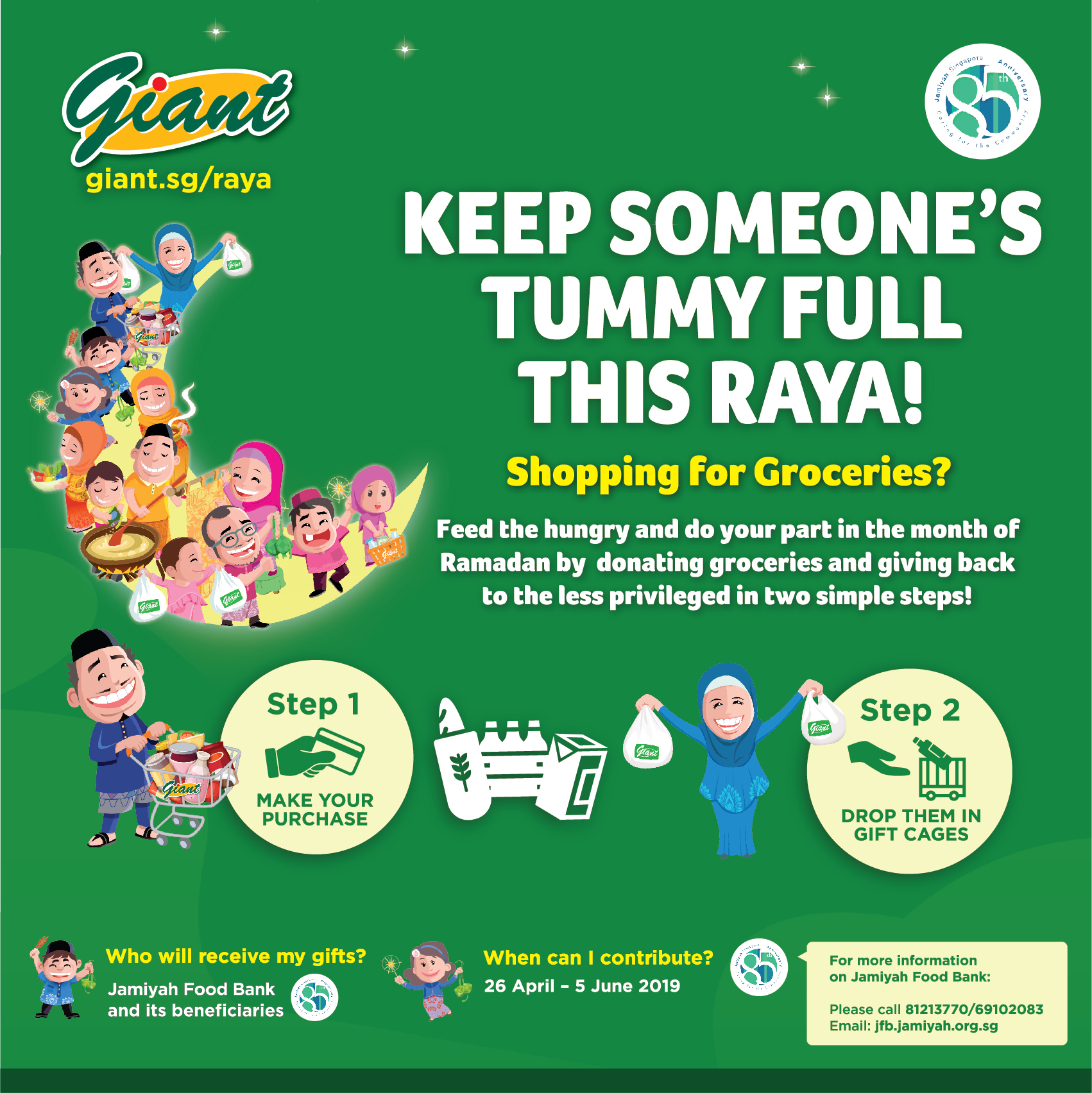 From now till 5th June, jom ke the following Giant's stores and drop your groceries purchase at the gift cages:
Want to be the first to know the latest news in Giant?
Sign up here and become our Giant Super Savers Club member today!