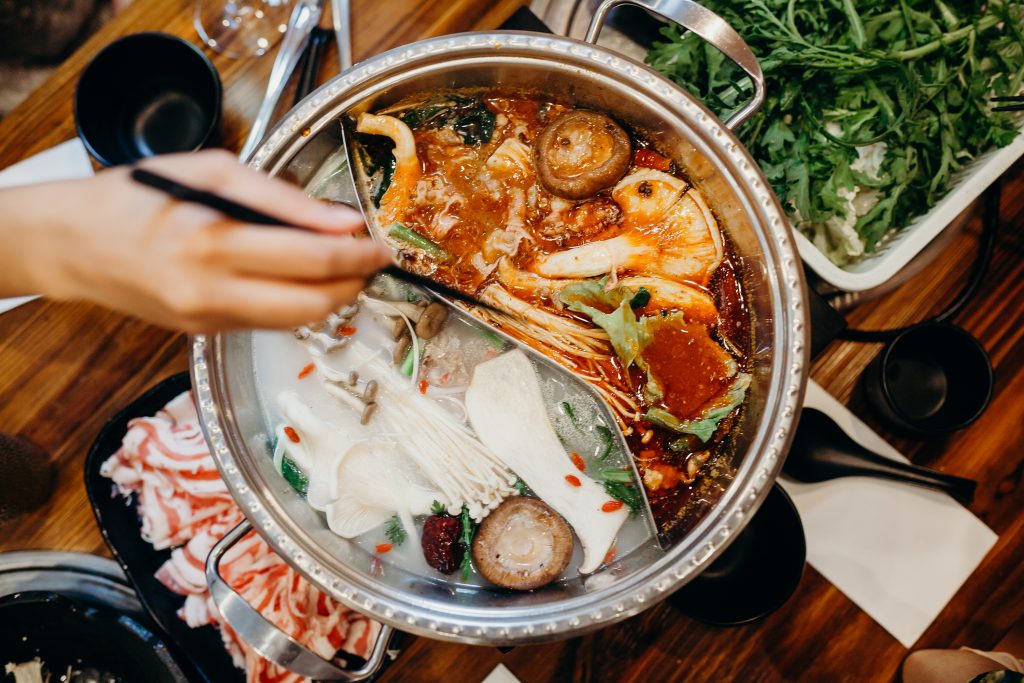 Also known as hotpot, a steamboat meal is perfect for group gatherings and celebrations as it allows everyone to cook their own food and determine their own portions. However, because almost any ingredients can be used for steamboat, it is easy to accidentally overspend on premium items.
Here's a guide to preparing an affordable hotpot for three to five persons.
(If you're entertaining six or more, you'll want to scale up and add a second pot.)
SOUP BASE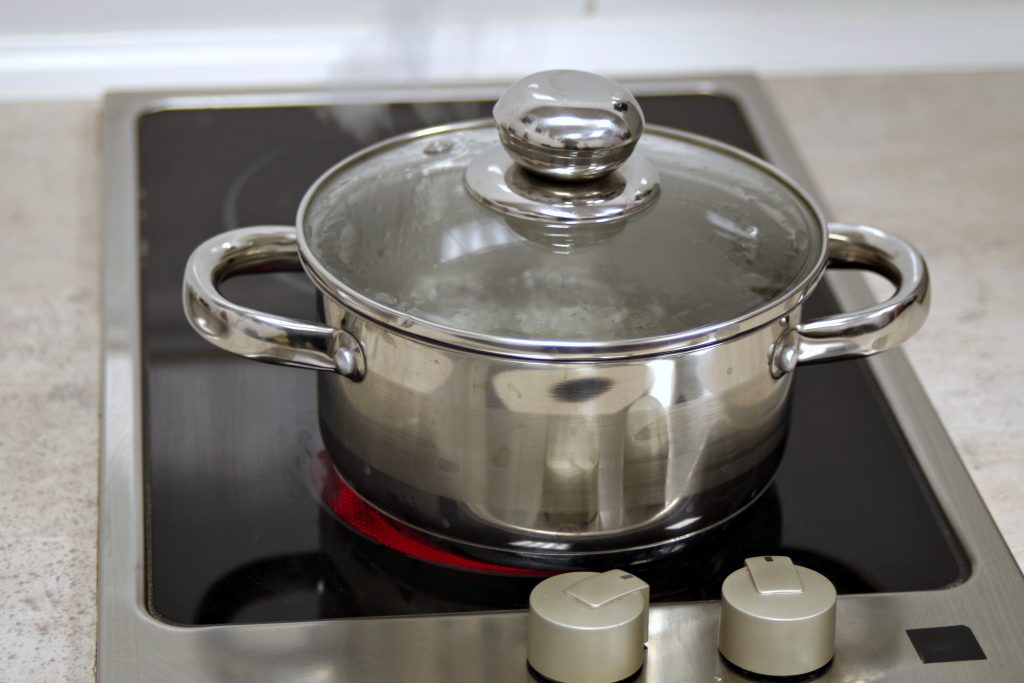 The steamboat soup base can make or break your hotpot budget. There are many options, but, if you're on a budget, you'll want a highly drinkable broth, rather than spicy options like mala. That way, your guests will be more likely to fill up.
The most cost effective and simple way to make a steamboat soup base, is to buy chicken stock, and sweeten it with napa cabbage and garlic. Here's how:
1 to 2 hours before the hotpot session, boil 3 L of water in a large pot. Coarsely chop and add half a bulb of garlic. Then, clean, cut, and add in 1 head of napa cabbage. Add in 1 L of store-bought chicken broth and 1 packet of hotpot soup base. Boil until the cabbage is completely softened. If needed, add more water to taste. You'll want a light broth, as the steamboat ingredients pack plenty of flavour.
Notes: You'll need 750 ml to 1 L of broth for each person. If it's just one or two persons more, you can stretch it by adding more water and 1 to 2 chicken stock cubes. If any more guests turn up, it would be best double up the recipe.
MEATS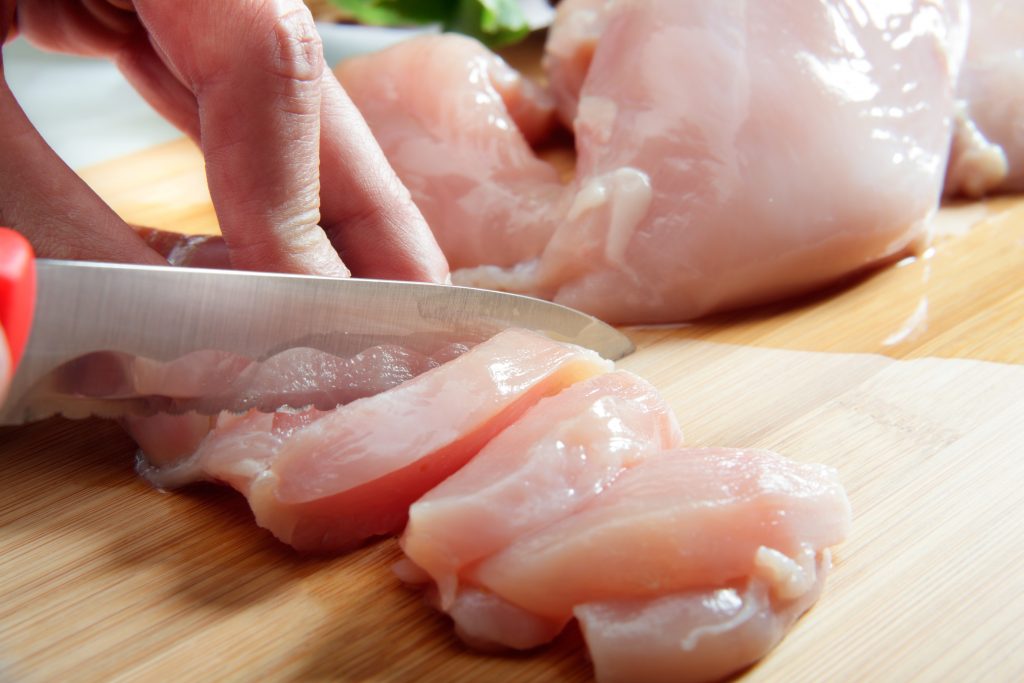 Go for the frozen meat for two reasons: one, they usually offer better, and two, you can save the meat for future hotpots if necessary. For those who want to minimise time spent on preparation, Giant has affordable frozen shabu shabu meat. However, the healthiest and most value-for-money option is definitely chicken, especially breast and thigh meat.
Slice the meat of your choice to stir-fry size, about one-eighth to ¼ inch thick. Want a pro tip to bring out more flavor in your steamboat? Prior to cooking, marinate the meat with some rice wine, light soy sauce, white pepper, and finely sliced ginger. For chicken, 10 minutes of marinating will do; for red meats or a stronger flavour, 30 minutes works better.
SEAFOOD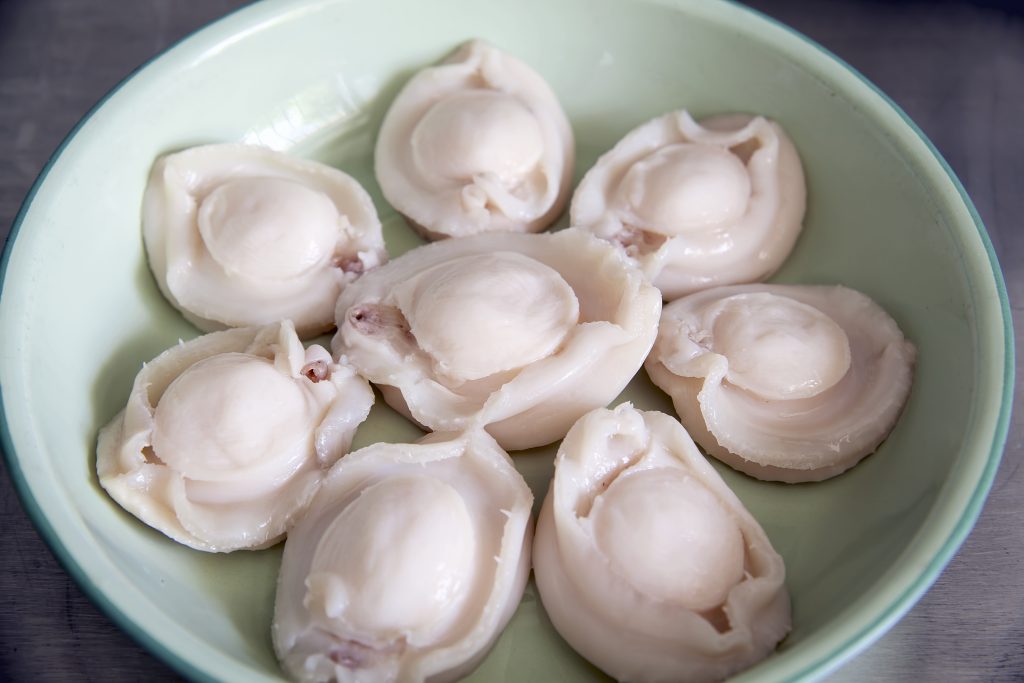 Again, you should go with frozen seafood for your hotpot. Buying in larger quantities offers better value, and frozen seafood is typically more affordable than fresh seafood. There is a wide variety of frozen seafoods and frozen fish at Giant, so just pick what you like. For 3-5 pax, we recommend getting 1 white fish and 2 seafoods.
Here's a little-known fact: imitation abalone is actually squid! But your guests probably don't know that, so do indulge in this little cheap thrill (unless they're vegetarian or allergic to squid, of course)!
VEGETABLES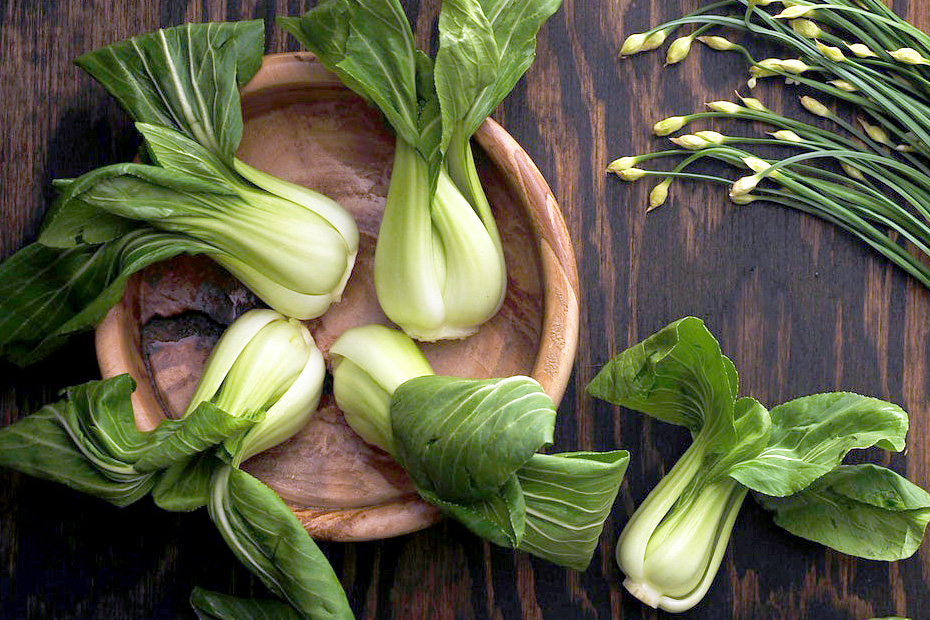 Be sure to prepare a good amount of vegetables for your steamboat; it provides nutrients and great flavour for the soup, as well as some bulk. You'll want a mix of vegetable types, ideally at least one from each category. The fast-to-cook vegetables act as palate cleansers and give your guests something to chew on while other items cook.
Fast-to-cook: Kang kong, kai lan, chye sim, xio pek choy, fresh mushrooms (especially enoki mushrooms and brown button mushrooms)
Flavour enhancers: Leeks, tomatoes, corn, coriander, garlic cloves, dried shiitake mushrooms.
If you want a richer hotpot broth in general, get some leeks and dried shiitake mushrooms. But, for a pop of flavour, you'll want some tomatoes.
Root vegetables:
In decreasing order of cost-effectiveness: carrots, daikon, baby yams, lotus roots, large yams
Carrot is the cheapest option, so do grab some. But for more value, we recommend getting daikon radish. It soaks up the broth well, making for tasty, low-calorie bites, which helps to reduce the so-called diet damage typically committed at hotpot sessions.
CARBS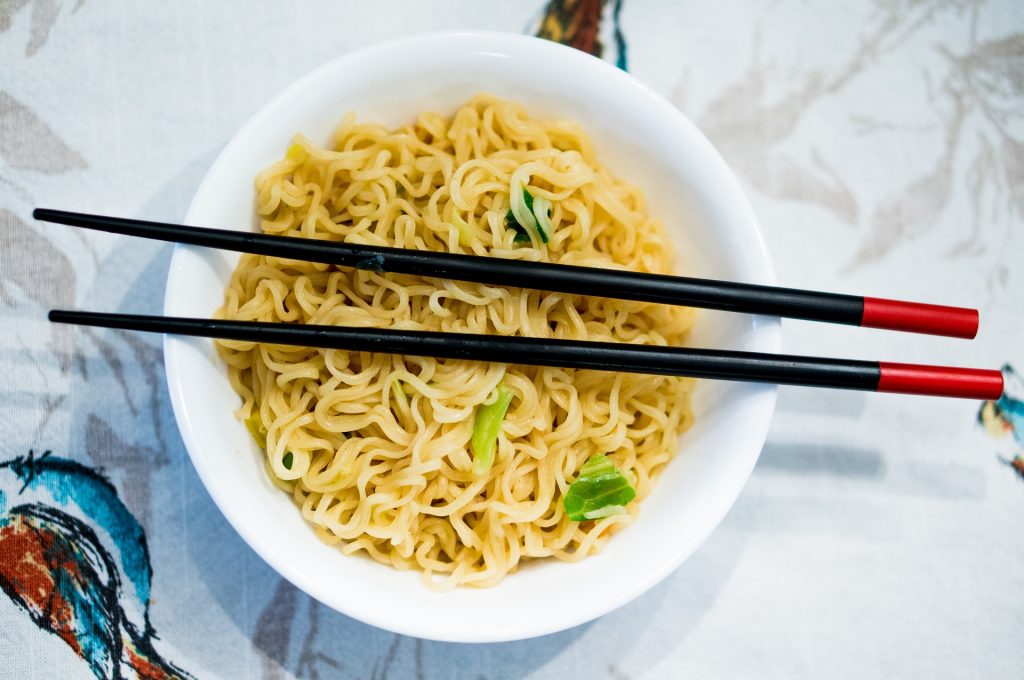 Due to our kiasu natures, the odds are you won't find Singaporeans filling themselves up with obvious carbs at a steamboat. Just choose 2 types of carbs and present a third of a half of the package for each type. Tang hoon or Korean sweet potato vermicelli are popular options, as they absorb flavours well.
In decreasing order of commonness: Tang hoon (bean vermicelli), sweet potato vermicelli, instant noodles, mee sua
FILLERS
Hotpot fillers are a must. They generally cook fast, which is helpful when it takes a while to cook other pieces of food. They also provide the less visible carbs, needed to fill everyone up. Have a couple of uncooked eggs on hand too, they help enrich the texture of the soups.
Frozen: Frozen dumplings, crabsticks, assorted yong tau foo
Chilled: Tofu, fried tofu puffs, cocktail sausages, fishballs, fishcake
DIPS
Staples: Black vinegar, soy sauce, fish sauce, chili sauce or chili oil, oyster sauce, ground white pepper
Good to have: Minced garlic, spring onions, toasted peanut seeds, gochujang, chili padi, chinchalok, limes, ginger, bottled preserved beancurd
3 WAYS TO FINISH OFF IN STYLE
You could end the steamboat with everyone slowly sipping their broths. But, it's dramatic changes towards the end that make a hotpot exceptional. Here are 3 modifications that you can consider, for $10 or less.
The Korean twist: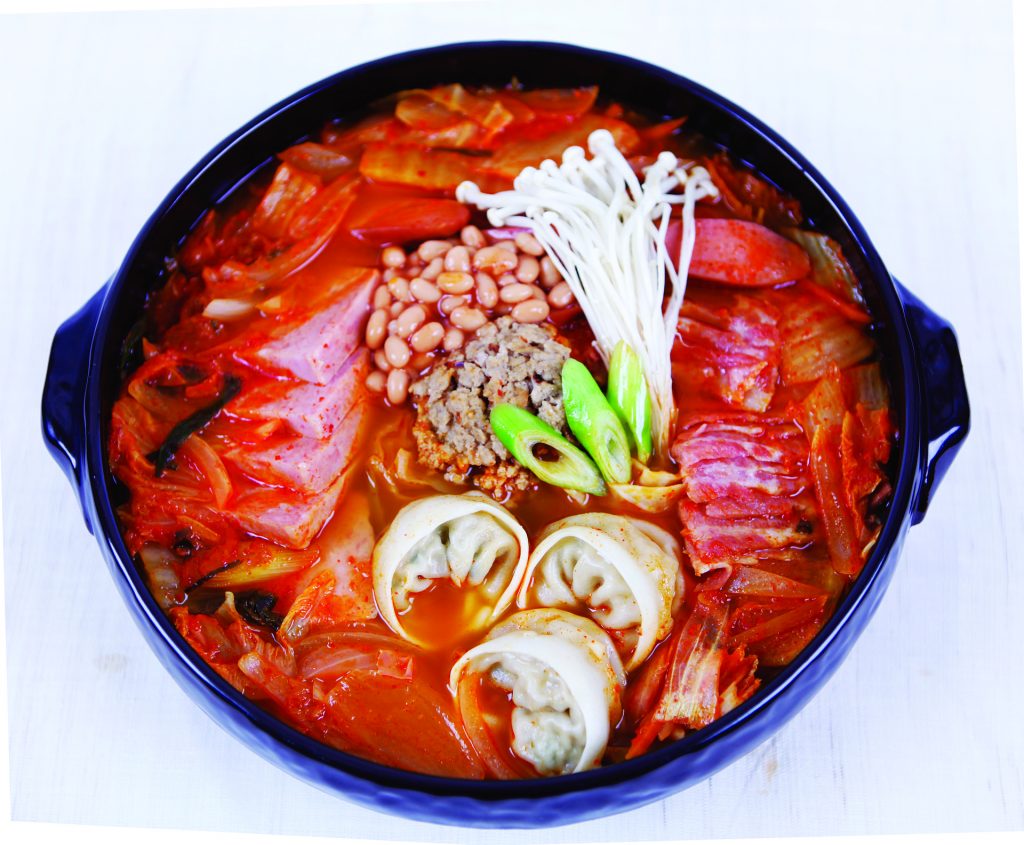 Towards the late stages of the meal, when most of the food is about 60 to 75% gone, you can easily turn the pot into a budae jjigae (i.e. Army Stew)! You'll want the Korean instant noodles, some kimchi, some luncheon meat, and sliced cheese. (Of course, you can add 1 to 2 sachets of the instant noodle seasoning powder into the broth to make it mildly spicy.) You can also consider adding baked beans and rice cakes.
Satay beehoon:
This one is exceptionally good when the hotpot is seafood heavy. Near the end of the hotpot, empty all the remaining ingredients into the pot and a couple twists of beehoon. When the ingredients are cooked, serve everyone some of the broth; you won't want the satay sauce for the beehoon to be too diluted. While they enjoy the rich broth, pour a packet of satay sauce into the pot. Stir thoroughly and let boil, then dig in!
For exceptional appetites:
Everyone's usually stuffed at the end of a steamboat, so, 1 to 2 servings of noodles to share should be enough to finish everyone off. However, you may have friends who manage to eat their body weight at buffets. How do you cater for friends like that without going broke?
The simple answer is 1 or 2 bowls of steamed rice. At the end of the hotpot, just stir the steamed rice into the broth, and turn it into the most indulgent pot of porridge ever. (Pro-tip: Cook the rice and freeze overnight. It'll break the grains down, making the porridge formation process much faster.)
After the meal:
Offer everyone a strong cup of pu'er or green tea. It'll help with the digestion.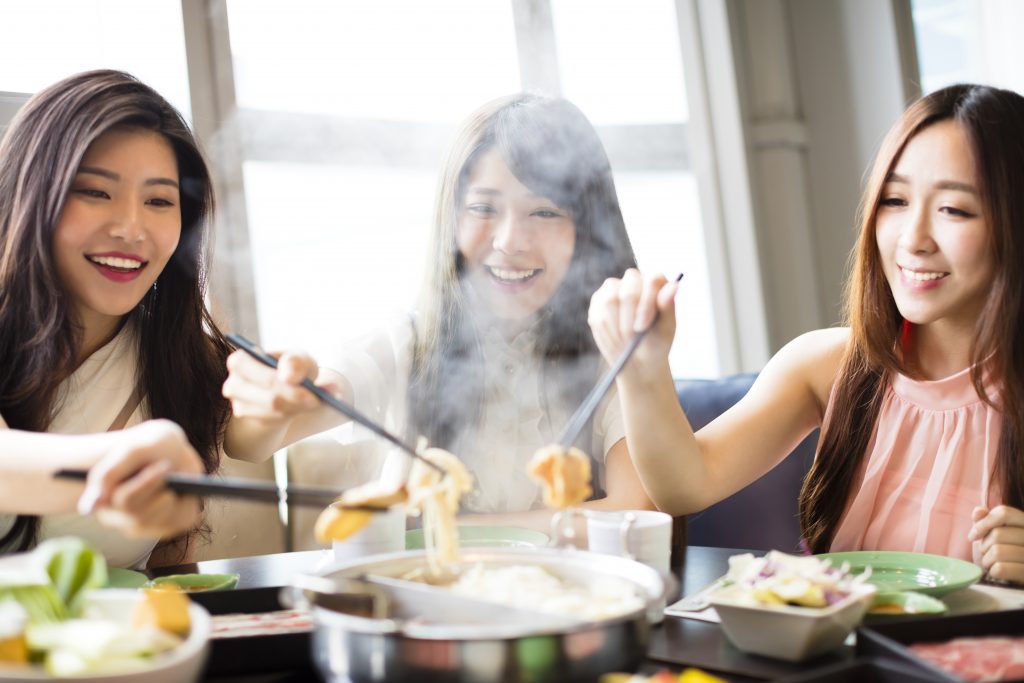 For those who are new to steamboats, here are a few etiquette rules:
Use a separate pair of chopsticks for uncooked food. Unless you have a lot of leave to clear at work, and you have a super fancy toilet that you don't mind spending a lot of time in, please do not contaminate your cooked food with utensils used for uncooked meats.
Do NOT wash your chopsticks in the broth. Sure, that juicy piece of shabu shabu meat you were so eager to devour suddenly went missing. But please don't fish around in the broth with your chopsticks; use a hotpot strainer to hunt for the missing meat instead.
Everyone has their own sauce dish. Unless the person next to you is your nearest-and-dearest, who has agreed to share the sauce dishes for more variety in dips, do not dip your food in someone else's sauce dish.
If you didn't cook it, it's not yours. Yes, it's a shared pot, and sometimes, people add multiple pieces to the pot to share. But it's not exactly a free-for-all. If you notice a delicious morsel that you didn't cook, check if anyone has a claim to it before you take it.
Respect the broth dividers. If there's more than one steamboat soup base, there's usually a reason. Maybe someone has a food allergy or can't take spicy food. So, don't start cooking a piece of food in one broth and continue in another. Frantic shouts for an EpiPen will definitely ruin the gathering.
Host has final say. All things said, some people are more laid back than others, so the host may not care about the rules listed above. Do as the Romans do, and all will be well.
A FINAL NOTE FOR RELIGIOUS FRIENDS
Steamboats are all about the shared eating experience, so a bit of consideration can go a long way. If you have Buddhist, Hindu, or Muslim friends joining in, please do replace the beef and pork items with chicken and seafood versions.
Even vegetarians can be accommodated with ease, as we have an extensive selection of halal, beef-free, and vegetarian items, especially at our large hypermarket branches. To save even more, join GSSC and pick up what's on promo!