It's not so hard to see why dim sum is a common favourite in Asia. These bite-sized delights can be eaten at any time of the day and sourced from restaurants, hawker stalls, supermarkets, or your own pantry—it's that accessible! But what about halal dim sum? Not a problem, too! Just like steamboats, buffets, and supermarkets, there is also a growing number of halal establishments that offer these tasty treats. Even sans the pork, you can be assured of the savoury taste to satisfy your dim sum appetite.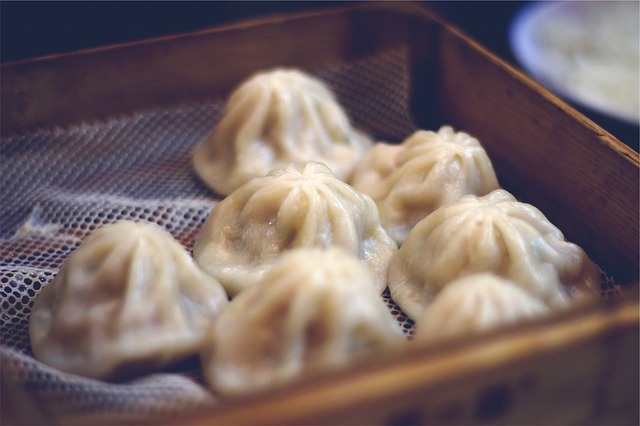 Below, we list down some of the best halal dim sum places so read on!
1. Carousel

Feeling fancy? We got you covered. Make a reservation, dress for the occasion, and eat with passion at Carousel Buffet Restaurant Singapore. With numerous accolades (it has bagged the Best Buffet Restaurant in Singapore Award seven times!) and a 100 percent halal certification, dining here should be a family must-do.
From their high tea menu, the dim sum offers are as follows: char siew pau, salted egg pau, siew mai, har kow, lobster dumpling, and spinach dumpling. Dim sum is also part of their lunch and dinner menus.
Dim sum is historically associated with tea drinking, and this meal is called "yum cha." Originating in China, this tradition was carried out by tea houses over the centuries and is a common way for families to bond.
Carousel is located at 25 Scotts Road, Lobby Level, Royal Plaza on Scotts. Call 6589 7799, 6589 7745, or click here to reserve a table. Business hours are from 6:30 to 10 a.m., 12 to 2 p.m., 3:30 to 5:30 p.m., and 6:30 to 9:30 p.m.
2. Enak Enak HongKong Tea House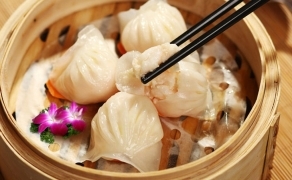 Wondering what "enak" means? In Indonesia, the word means "tasty!"
Enak Enak HongKong Tea House is an all-halal restaurant with two branches: 340 Bedok Road and 1202 East Coast Parkway. The latter features more refreshing ambiance as it's located by the sea and is very spacious to accommodate the variety of cuisines they serve. Enak Enak HongKong Tea House is open 24 hours, making it perfect for late night or early morning dim sum cravings!
Their dim sum menu consists of 24 yummy items; the most recommended are steamed golden sand bun, har kow, steamed rice roll with shrimp paste, and Shanghai steamed dumpling with chilli crab. They also offer Western, Indian, Thai, and of course, Hong Kong cuisines—plus seafood and desserts.
The place can get pretty packed, so call for reservations at +65 6876 5911 for the East Coast outlet and +65 6246 1211 for the Bedok Road outlet.
 3. Streats Hong Kong Café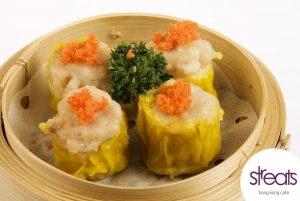 "Bite into happiness!" is Streats Hong Kong Cafe's inviting call to all foodies. This chic, casual restaurant has multiple locations: IMM Building, E! Hub Downtown East, City Square Mall, Bukit Banjang Plaza, NEX, One KM, Resorts World (Asian Cafe), Suntec City, West Mall, and Bedok Mall, most of which are open until 10 in the evening. They're just everywhere! This means one thing—this halal-certified restaurant is definitely worth checking out!
From the dim sum spread, check out their chicken siew mai, pan-fried chicken dumpling, and deep fried prawn dumpling. Aside from these and other Chinese dishes, Streats Hong Kong Cafe also serves Western and Asian cuisines. So while you're there, try out their other offerings to find out why people just keep coming back: sweet and sour set, famous HK fried XO seafood noodles, and curry chicken with rice. All are guaranteed affordable!
They also accept pick-up or delivery orders through their website, open from 11 a.m. to 10 p.m. with the last order accepted at 8:30 p.m. For orders above S$80, delivery is free except during special occasions. Check them out on Facebook here.
4. Tang Tea House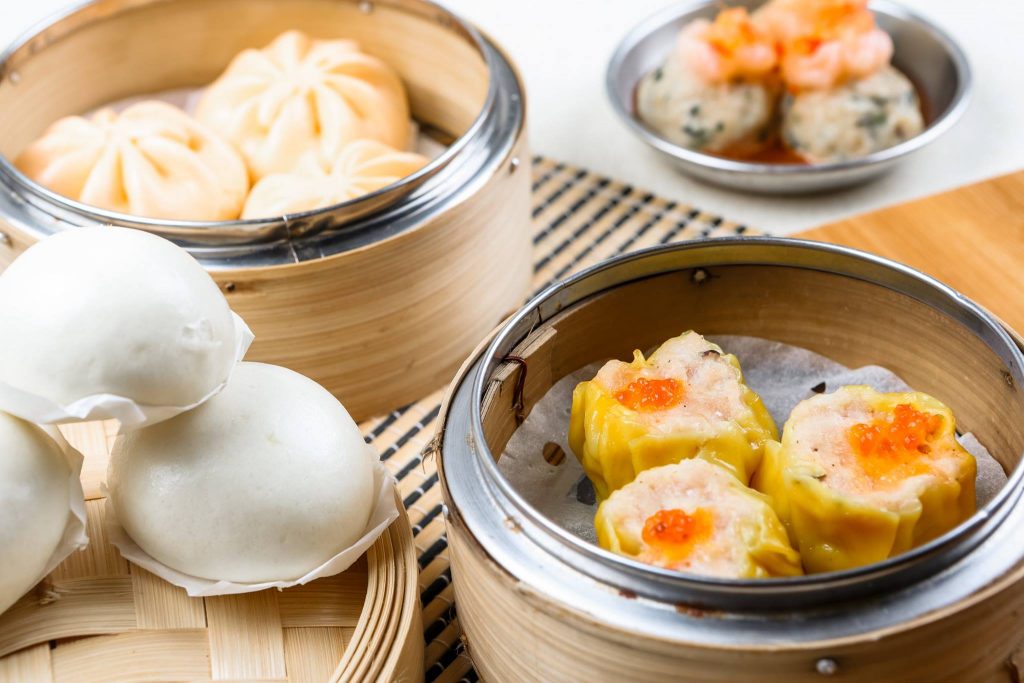 If you're a local foodie, you're probably nodding and thinking to yourself, "Of course, this has to make it in the list lah." Tang Tea House is said to be the most popular halal dim sum place in the island-state.
Whether you're eating dim sum by your lonesome or having a night out with your friends, whether you prefer an al fresco or air-conditioned table, Tang Tea House will welcome you with open arms. As you settle in, you'll be both overwhelmed and excited by the long list of dim sum options.
Specialties include Shanghai steamed chicken dumpling, har kow (available in shrimp only), multi-flavour pau, siew mai, spring roll, and steamed beancurd roll in Thai style. As you munch on your dim sums, you'll find them oozing with flavour and with generous amounts of filling. And finally, as you get the bill, you'll be tempted to order some more—all thanks to their reasonable prices!
Because tea will surely be a part of your meal, let's learn some courtesy. Pour other's cups before yours and when the same is done to you, bend your index and middle fingers and tap them on the table as sign of gratitude. That's 谢谢 in tea speak.
Tang Tea House also has rice, noodles, seafood dishes, and desserts as well to round up their array of Chinese cuisine. Visit any of their branches at 242 Jalen Kayu, 357/359 Bedok Road, 57 Lorong Bekukong and 414 Jurong West Street 42, #01-783. They are usually open from 11 a.m. until 2 or 3 a.m. Check out their Facebook page here for promotions.
5. The Dim Sum Place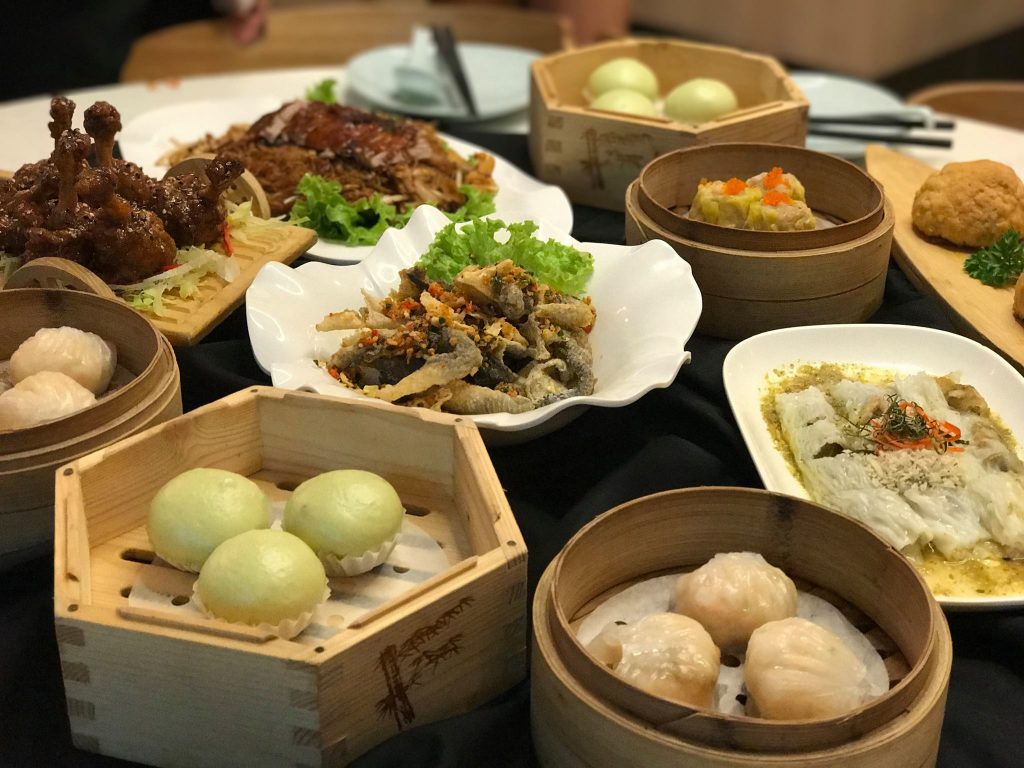 You'll be the judge if this place lives up to its name and is THE dim sum place. This halal Cantonese restaurant, which only opened in February 2017, is already famous for giving our old dim sum a surprising twist. What is it? We're not one for spoilers!
Fine, we can't resist either. Their menu covers at least a hundred items in the Chinese cuisine, and as you comb through the labels and descriptions, some uncommon names when put together would start to stick out. There's deep fried siew mai, braised duck cha shu bun, their very own version of cheese tarts, and baked wasabi bun. Other must-tries are the molten salted egg custard pau and egg tart.
Visit The Dim Sum Place at 791 North Bridge Road. Like their Facebook page to be updated with announcements or call +65 6655 8787. They are open for lunch and dinner with the following schedules: 11 a.m. to 2:30 p.m. every day; and 5:30 p.m. to 11 p.m. every Monday to Thursday and 5:30 p.m. until 5 a.m. on Fridays, Saturdays, and public holidays.
6. Hong Kong Dessert

Don't let the name fool you. The halal-certified Hong Kong Dessert features more than desserts; this restaurant offers rice dishes, noodles, and of course, dim sum! While its array of dessert seems to be the reason behind the queues and the long waiting time, the dim sum also stands as crowd favourites, particularly the har kaw and siew mai filled with shrimp and minced chicken. All MSG- and preservatives-free!
After having your fill of these halal dumplings, don't forget to wash them down with their refreshing shakes!
Hong Kong Dessert is located at Jubilee Square in Ang Mo Kio, and is open from 11:00 a.m. to 11:00 p.m. except on Fridays and Saturdays (11:30 p.m.). For enquiries, give them a call at 6457 1203 or check their Facebook.
Halal Dim Sum At Home? Why Not?
This list definitely makes you crave for dim sum, huh? If you don't feel like going out, we'll make sure you get to enjoy some halal dim sum fun, too! With this dim sum recipe, you only need to head to the nearest Giant supermarket and pick out your preferred ingredients from their halal section. Look!
You'll need halal flour for your dough—check.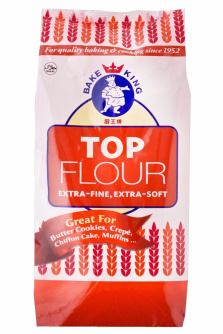 How about some halal salt? Check.
Don't forget halal beef for your dim sum fillings—check!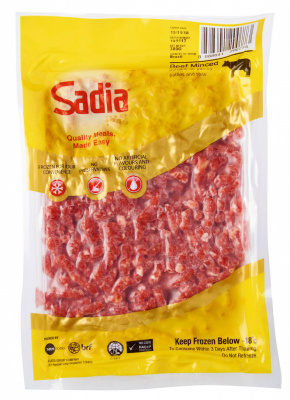 And of course, halal soy sauce—check.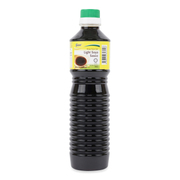 You get the picture! All halal dim sum ingredients under one roof. Don't forget—you can order online, too! Spring Home has a fair selection of frozen dim sum that you can enjoy in the comfort of your own home. Plus, be a member of the Giant Super Savers Club so you can gain exclusive access to promotions and exclusive deals for halal ingredients. Sign up now. It's your lucky day to get more bang for your buck!