For many Singapore Citizens and Permanent Residents, reaching their golden years doesn't have to mean being homebound. Why, it's even a welcome opportunity to try out new things and start exciting habits, right?
And really, what's not to love about aging here? From the various support programmes given by the government to the wide menu of merchant benefits they can avail of, seniors have even greater reason to go out, enjoy, and lead an active lifestyle!
Count in the plethora of promotions given by telecoms, restaurants, and other establishments, and our elderly will surely feel valued and cared for.
So look no farther! In this blog, we're rounding up the top 50 benefits and privileges available to our Singapore Senior Citizens and PRs to save them the hassle of scouting for promotions and poring over countless catalogues and brochures.
Easy and convenient, yes? Now read on!
Medical and Wellness Benefits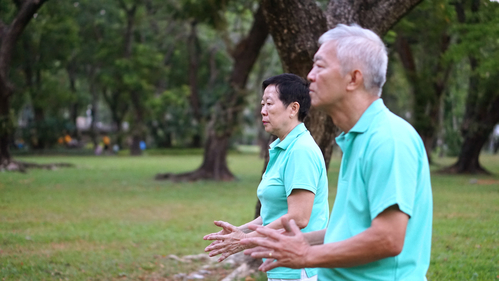 Inpatient and outpatient expenses need not be burdensome for our elderly. Through special programmes designed by the Government and discounts offered by some business establishments, our seniors can definitely live a life free from health-related worries.
1. PA Wellness Programme
Singaporeans aged 50 and above need not worry about spending their retirement only within the four corners of their home. With the PA Wellness Programme, our elderly can participate in a number of exciting activities to maintain their physical and mental vigour and live a healthy lifestyle. The PA Wellness Programme covers three areas including health screening, physical activities, and Community Club (CC), Residents Committee (RC), and Neighborhoud Committee (NC) programs.
2. Pioneer Generation Package (PGP)
Remember the old saying that having elderly at home is like owning a piece of gold? Well, the Government is making sure that our elderly are treated like royalty with the Pioneer Generation Package. Designed for Singapore citizens born on or before 21 December 1949 and who obtained citizenship on or before 31 December 1986, the PGP offers special subsidies for MediShield Life premiums, annual Medisave top-ups (up to $800 a year for life), and an additional 50% off subsidised services and medication at polyclinics and Specialist Outpatient Clinics (SOC) in public hospitals.
3. Unity Pharmacy
Good news for all senior citizens aged 50 and above! Head over to more than 60 Unity pharmacies islandwide on a Tuesday and get 5% off on regular priced items. But not only that! For all Mondays until 31 December this year, Pioneers can also enjoy 6.5% discount at all Unity Pharmacy stores as Unity's simple way of honouring their contributions to nation-building. Great deals, yes?
4. Watsons
Joining the pack of establishments giving discounts to our elderly is Watsons. Just present your IC indicating that you're aged 60 or above and you can get 10% off on prescription and pharmacy-only medicines and 5% off on health items, including all promotional and "banded packs" (or those banded together or with a freebie running on the promotion price). What's more, this promotion covers even non-Singapore Citizens and non-Permanent Residents!
5. Medisave
One thing everyone fears about aging is hospitalisation and how it can leave a big dent on savings. But fret not. With Medisave, seniors born on or before 31 December 1959 who do not enjoy the Pioneer Generation Package benefits can receive annual top-ups of $100 – $200 until 2018 to help defray their outpatient medical treatments. What's more, a patient can tap into his or her spouse's account provided that the spouse is also aged 60 or above.
Subsidies and Cash Assistance Benefits
Cash assistance benefits are also available to low-income families and disabled seniors to help them with their daily sustenance.
6. ComCare Long Term Assistance
Depending on their household size and income, seniors who are permanently unable to work due to old age, illnesses, or unfavourable family circumstances can apply for support at the Social Service Office and receive up to $1,450 in cash assistance. They can likewise get additional $150 assistance to support children who are low-income earners as well. Other support includes monthly provision of recurring hygiene essentials or consumables and once-off needs.
7. Silver Support Scheme
Low-income elderly who have little or no family support can rely on the Silver Support Scheme to take care of their daily needs. To be eligible for a maximum of $750 payout, an elderly must be aged 60 or above with total CPF contributions of not more than $70,000 by age 55. He or she must also be living in an HDB flat that's 5-room or smaller, must not own a private property or multiple properties, and must be living in a household with a monthly income per person of not more than $1,100.
8. ElderShield
Severe disability doesn't have to make our elderly totally helpless. With ElderShield, a healthcare insurance plan, Singaporean seniors can receive a monthly cash payout of either $300 or $400 depending on their plans. Automatically enrolled at age 40 are Singapore Citizens and Permanent Residents who have MediSave accounts, unless they opt out of the scheme. Qualification also includes inability to perform three of the following Activities of Daily Living (ADL): Eating, Bathing, Dressing, Transferring, Toileting, and Walking or Moving Around.
9. Interim Disability Assistance Programme For The Elderly (IDAPE)
Disabled elderly Singaporeans who have not qualified for ElderShield can apply for IDAPE and receive $150 or $250 monthly payout to support their long-term care needs. To be eligible, a Singaporean citizen must be born before 30 September 1932 or born between 1 October 1932 and 30 September 1962 (both dates inclusive) but with pre-existing disabilities as at 30 September 2002. He or she must also be unable to perform three of the six ADLs and must register per capita household monthly income of $2,600 or less, or for households with no income and living in a residence with Annual Value of $13,000 and below.
Employment Benefits
Singapore Senior Citizens who want to get their hands busy even in their silver years have something to look forward to with the Singapore Employment Credit. Check it out below:
10. Singapore Employment Credit (SEC)
For a lot of elderly, life opens a new chapter for them when they reach their 60s. So to make the Singaporean workforce all-inclusive, the Government has introduced the SEC aimed at increasing the employability of senior citizens. The scheme, which runs until 31 December 2019, works by providing wage-offset to employers who hire Singaporean workers aged 55 and above, and earning $4,000 monthly. For those aged 55-59, SEC is up to 3% of an employee's monthly wage, while those aged 60-64 and 65 and above have respectively wage-offset of up to 5% and 8% of an employee's monthly wage. An additional 3% wage-offset awaits employers who hire workers not covered by the re-employment age of 67.
Continuing Education Benefits
Learning is a lifetime process, right? So to our dear seniors, you don't have to hold back your passion to continue learning. Check out some of the continuing education benefits below and sharpen your skills in whatever area you want to dabble in:
11. Certificate In Senior Wellness Programme
Think learning is only for the young? Then drop that notion altogether. With Senior Academy, Singaporean elderly can pursue their lifelong aspiration to learn by enroling in exciting courses designed to stimulate the mind, body, and soul. For Basic Certificate, seniors can select and attend courses ranging from cartoon drawing to chair yoga, while Advanced Certificate covers more specialised modules in Health & Wellness, Food and Beverage, and Craftworks.
12. SkillsFuture
Singaporean elderly are in for a surprise when they use their SkillsFuture credit for "life-ready" classes meant to upgrade their technology knowhow. Used to cover course payable, the SkillsFuture credit scheme allows seniors aged 50 and above to pay fees starting from $10 for some courses that focus on IT and even fashion and languages. How about that for lifelong learning eh?
13. Seniors for Smart Nation
For Singapore to be truly called a "smart nation," it must foster a digital-ready mindset among its workforce. And that includes accelerating the technological skills of even those who are already in their silver years. Fancy learning the intricacies of an Android phone? Want to dabble in photo editing? Then you may want to enrol in this programme to upgrade your IT knowhow. PAssion card members have lower course fees to pay.
14. Tzu Chi Continuing Education Centre
Singaporean elderly who are more at ease with quieter pursuits can definitely find enjoyment in the courses offered by the Centre. Designed to cultivate the emotional well-being of an elderly and impart humanistic values to enrolees, courses of Tzu Chi range from calligraphy to flower arrangement and to patchwork and quilting. Seniors who are 60 and above can enjoy 10% off on course fee.
15. Cyberguide Programme
It's always never too late for seniors to learn new things and keep their minds busy. With the Cyberguide Programme, Singaporean elderly aged 50 and above can dabble in a wide range of IT courses tailor-fit to their learning pace. Some of the courses include basic computer and Internet use, social networking, and online storage and sharing. Select courses can also be paid using SkillsFuture credit.
Convenience Benefits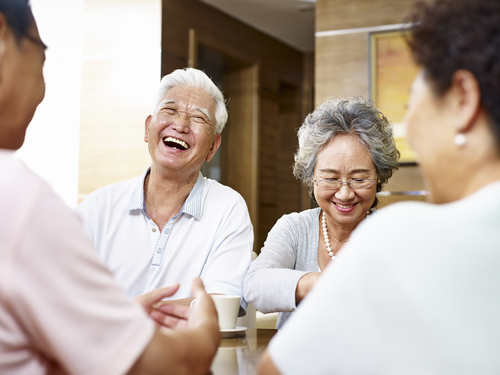 Seniors who can no longer support themselves can also avail of home care and meal delivery services to help them get on with their daily needs.
16. Senior Home Care Services
Getting old carries with it rising health care costs. And this can especially be burdensome for those low-income Singaporean elderly. With Senior Home Care Services offered by a number of companies islandwide, senior citizens can avail of adequate support that ranges from home maintenance to medical escort and even physical rehabilitation. Some of the reputable home care agencies include NTUC's Care@home, Homage, and Tetsuyu Home Care.
17. Meals on Wheels
Frail and homebound elderly can free themselves from the worry of buying and preparing their meals with Meals on Wheels. For a cost of $2.50 per meal, Singapore Senior Citizens and Permanent Residents can request nutrition-packed meals that cater to their specific dietary requirements. To qualify, seniors must be 60 years or older and have a total household income that is less than $1,500 per month or less than $450 per capita (per person per household).
Housing Benefits
A wide menu of loan and housing programmes are also available to our Singapore seniors who want to purchase another flat or rent out their existing one for bigger retirement savings.
18. Enhancement for Active Seniors (EASE)
Government is putting in more measures to help our elderly get on with their daily life. Through EASE, Singapore Senior Citizens can apply for subsidies of up to 95% to defray expenses incurred in purchasing items that will make their homes more elderly-friendly. Improvement items include slip-resistant treatment to existing floor tiles, grab bars installed in toilets, and ramps within a flat for ease of movement for wheelchair use.
19. Lease Buyback Scheme (LBS)
Those looking for ways to increase their monetary retirement benefits may want to consider LBS, a scheme that allows those belonging to an elderly household to sell part of their flat's lease to HDB. To be eligible, flat owners must be 64 or older and at least one of them must be a Singapore Citizen. Flat must be 4-room or smaller, and gross monthly household income should be $12,000 or less. Proceeds from the lease will then be added to the CPF Retirement Account, which can be used to apply for a CPF LIFE Plan.
20. Renting Out Your Flat/Bedroom
Worrying about your retirement needs? Then start renting out your flat or bedroom to generate more income. Through this HDB scheme, owners of 3-room or bigger flats may register their bedrooms for subletting, provided that owners have fulfilled the Minimum Occupation Period (MOP) of five years or if flat is non-subsidised and purchased before 30 August 2010, the MOP of three years is observed.
21. Deferred Downpayment Scheme (DDS)
Empty nesters now have the option to move into a smaller flat and use DDS to ease their cash flow and make their transition as hassle-free as possible. Eligible for DDS are Singapore Citizens aged 55 and above, and have booked a 2-room Flexi or 3-room uncompleted flat in a mature or non-mature estate. To qualify, they must also have not sold or completed the sale of their existing flat at the point of new flat application. Payment of the purchase price of the flat will only be required once the unit is ready for key collection.
22. Buying a Short-lease 2-room Flexi Flat
Purchasing a 2-room Flexi Flat has never been easier with the introduction of this short-lease scheme. Designed for Singaporean seniors who want to live near their current home or their married child, this scheme works by providing elderly aged 55 and above a lease between 15 and 45 years in 5-year increments, as long as it covers both spouses up to the age of at least 95 years. Booking of flat comes with a $500 fee, while payment shall also be made to cover stamp duty, legal fees, and other application-related documents.
23. Temporary Loan Scheme (TLS)
It's now possible for seniors to buy a new flat without being tied to a longterm mortgage loan. Applicants can apply for TLS at a prevailing non-concessionary interest rate, provided that a new flat has already been booked (with keys ready for collection!) and the applicant has sufficient CPF/cash proceeds from the sale of the existing flat to pay for the temporary loan. A 99-year lease is also available for first- and second-timer families, as well as first-timer singles.
24. Use of CPF for Loan Repayment
Elderly who are 55 years old and above can use their CPF Retirement Account savings above their Basic Retirement Sum to service their housing loan repayments. Basic Retirement Sum is at $80,500 (when an applicant turns 55 in 2016) and $90,500 (when an applicant turns 55 in 2020). For those who opt to continue working after 55, they also have the option to use the balance in their Ordinary Account as payment for their mortgage, even if they haven't met yet their applicable Retirement Sum.
Consumer Goods and Merchandise Benefits
Another benefit that our seniors will surely love are discounts on consumer goods and merchandises. Some of the business establishments offering these are the following:
25. BW Generation
Seniors and caregivers who are first-time customers of BW Generation can receive $10 off on their incontinence products. Free delivery is also applicable for incontinence products (first order over $50), nutrition products (first order minimum S$100), or combination order (incontinence products (minimum S$50) plus nutrition products (over S$100 minimum). Select products are also offered at lower prices such as Ensure Life (850 g) at $33, Ensure NutriVigor (850 g) at $34.60, and Glucerna (850 g) at $42.
26. Primero Ergonomics
To give the elderly a more comfortable seating experience, a wide range of quality chairs and furniture from Primero Ergonomics is available at 10% off for senior citizens 60 years old and above. Following the strictest manufacturing standards, each piece of furniture is designed to give seniors a good cushion for their back and improve their overall health.
Grocery Benefits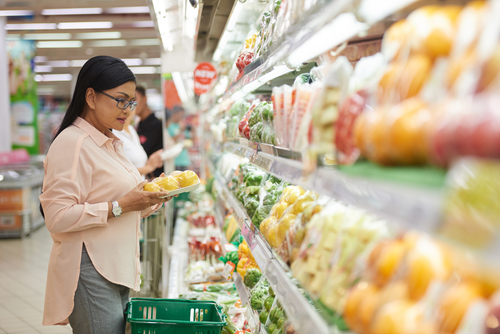 Whether it's whipping up their family's well-loved meals or simply replenishing their stocks at home, our seniors will always have a reason to visit these grocery stores to get whopping discounts.
27. Giant
Showering our elderly with big discounts on their grocery purchases has been a commitment of Giant for a long time now. For all Tuesdays up to 31 December 2017, seniors will get a 3% off on their grocery items at over 50 Giant stores islandwide, except on statutory products. Eligible for the discount are seniors aged 60 and above, with no spending cap.
Those with PAssion Silver Card may likewise earn TapForMore Points and redeem for instant price-off purchases.
28. Guardian
Good news to our elderly who love going to Guardian! Using Guardian Golden Seniors Membership card, seniors can avail of 5% discount on their purchases at Guardian stores and 10% discount during their birthday month. Applicable for adults 55 years old and above, the membership card comes with a $5 membership fee or free with minimum spend of $20 for new and renew applications.
29. NTUC Fairprice
All Mondays and Thursdays until 31 December 2017 are surely a nice time for Pioneer Generation seniors to head over to NTUC Fairprice and enjoy 3% off on their purchases, subject to a $200 cap and excludes statutory items. On Tuesdays, those who are 60 years old and above can also enjoy 2% discount on purchases. To make their stores payment easier, priority queues are also made for the Pioneers every day of the week.
30. Sheng Siong
Sheng Siong welcomes all Singapore Senior Citizens and Permanent Residents to its network of 40 supermarkets on all Wednesdays for a 3% discount on their groceries, with a spending cap of $200.  To get the discount, seniors just have to show their ID as proof of their age.
Telecom Benefits
Seniors love getting in touch with their loved ones. So with these telecom benefits, their grandchildren are just an affordable call away.
31. M1
Making life easier for Singapore Senior Citizens includes letting them enjoy little luxuries from M1. For M1 smartphone users, elderly can get unlimited free calls to 5 M1 numbers and an additional 1GB data bundle. M1's Senior Plan ranges from $28 to $102.
32.Starhub
Up to 25% extra credits await Singapore senior citizens every time they top up (electronic) a Happy Prepaid SIM. For example, a Happy Prepaid SIM user tops up $10, he or she gets an additional $2.50 as free credits. Total credits given after electronic top-up can range from $12.50 to $375. For those who opt to do a physical top-up, they will receive additional 10% free credits.
33. SingTel
Whether it's browsing their grandchildren's photos on social media or simply surfing the Internet, Singapore seniors can now avail of SingTel's Silver Combo Mobile Plans, which allows them to enjoy 20% off the monthly subscription for Combo 1 & 2 Mobile Plans. A Silver Combo 1 comes with a monthly subscription fee of $22.32, and is inclusive of 100 min of outgoing local calls, 500 local SMS/MMs, and 100 MB local data. A Silver Combo 2, on the other hand, has a monthly subscription fee of $34.32 and includes 200 min of outgoing local calls, 1000 local SMS/MMs, and 2GB MB local data. Eligible for the promotion are customers aged 55 and above.
Transport Benefits
Getting around the city is now made easier for our seniors with the transport benefits offered by the PAssion Silver Concession Card. Check out the details below:
34. PAssion Silver Concession Card
More time for our seniors to go out and enjoy! With PAssion Silver Concession Card, Singapore citizens who are 60 years old and above can enjoy concessionary fares on public transport. Permanent Residents, on the other hand, are still eligible for the purple Senior Citizen Concession Card when they apply through TransitLink. On top of that, PAssion Silver Concession Card holders can also enjoy merchant benefits and other privileges offered by PA.
Cinema Benefits
How about pampering our seniors with a good movie on a weekend? Well, these cinemas should definitely be on your list:
35. Movie Discounts
When you have all the time in the world, then it's always a good time to catch a movie and throw off your worries. For our Singapore elderly, here's where they can visit to get discounts for their movie tickets:
Golden Village: Seniors aged 55 and above can get $4.50 concession rate at all 10 GV cinemas from Monday to Friday (before 6 PM). This is not applicable, however, on eve of Public Holidays and Public Holidays.
Cathay Cineplexes: Seniors aged 55 and above are entitled to a price of $5 per movie ticket. This promotion is valid from Mondays thru Fridays, before 6 PM. Senior discounts, however, do not apply for 3D movies, film festivals, Tamil/ Hindi movies, Ultima and Elite Club seats, movies screened at the Platinum Movie Suites, movie marathons, and special priced tickets.
Shaw Cinema: Senior citizens aged 55 and above can get special concession rates of $4 for regular tickets, $12 for IMAX Digital Tickets, and $14 for IMAX 3D Tickets. Promotion is valid before 6 PM, Mondays thru Fridays.
Filmgarde: At $4 per cinema ticket, seniors aged 55 and above can troop to Filmgarde Cineplexes to get their regular dose of movie watching. Available from Monday to Friday for sessions before 5 PM.
Dining Benefits

Dining in good restaurants doesn't have to break our seniors' wallet! With various discounts offered by these establishments, our seniors definitely have a better reason to go out and enjoy good food.
36. Square Restaurant
Seniors can get their hands dirty with chili crab and other local favourites with Square Restaurant's promotion at Novotel Clarke Quay. Prices are as follows:
$28++ lunch buffet (Monday to Friday, 12:00 PM to 2:30 PM)
$32++ lunch buffet ((Sat-Sun & Eve of Public Holiday, 12:00 pm to 2:30pm)
$40++ daily buffet dinner (6:00 PM to 10:00 PM)
37. Pizza Hut
Customers who are 55 years old and above get a discount from the popular pizza spot. Flash your senior citizen's card from 1:30 PM to 5 PM on weekdays and you get 50% off selected items on the menu.
38. Dian Xiao Er Chinese Restaurant
A special deal awaits the Pioneer Generation when they dine at the selected outlets of the Dian Xiao Er Chinese Restaurant. Valid on weekdays, 11:30 AM to 2:30 PM, the promotion entitles cardholders to a 10% off on a wide array of mouthwatering dishes such as Herbal Roast Duck and Baked King Prawns. Outlets that offer these special deals include those at Bedok Mall, Junction 8, Lot One, Nex, and Tampines 1.
39. White Rose Café
Senior citizens who are self-confessed foodies can definitely enjoy the Treasured Flavours of Singapore À La Carte Buffet Lunch with White Rose Café's 10% discount promotion for those aged 55 and above. Every Tuesday until 12 December 2017, seniors can feast on its spread of 25 selections of all-time local iconic dishes including Chai Poh Omelette, Kung Pao Chicken, and Stir-fried Long Beans with Dried Shrimps. What a deal for our seniors, indeed!
40. Smiths Fish and Chips
At $7.50 nett, seniors can avail of Smiths Fish and Chips' value meal with a choice of either Fish Bites & Chips or Chicken Supreme & Chips. It even comes with a free promotional drink and a 4oz tub of mushy peas, curry sauce, or gravy (for an additional $1.00). Promotion is valid on weekdays, starting at 11:30 AM.
41. Feast@East Buffet Restaurant
Seniors and Pioneers craving classic Singaporean and delightful Peranakan cuisine can head over to the Feast@East Buffet Restaurant and enjoy discounted prices of $35.00 nett and $32.00 nett, respectively, for buffet. On top of that, they can also get regular rebates worth $8.00 for weekdays except Mondays and Wednesdays.
Recreation Benefits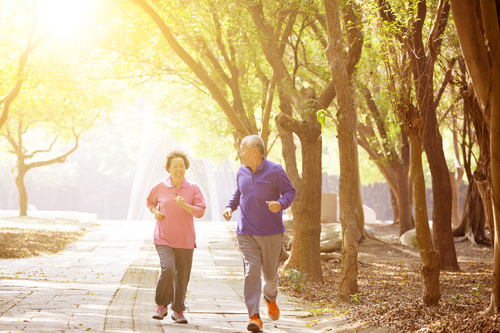 Discounted admission to some of Singapore's top attractions also awaits thrill-seeking seniors. Elderly who are museum aficionados as well can check out some of the places below:
42. Asian Civilisations Museum
Singapore Senior Citizens and Permanent Residents 60 years old and above will definitely find delight in touring the permanent galleries of the Asian Civilisations Museum with its free admission for the elderly. Meanwhile, seniors who are not Singaporeans or PRs can likewise enjoy access to the museum with an individual pass that costs $4. Discounted admission on Fridays is also available for non-Singapore citizens and non-permanent residents at $2. The Museum houses 11 galleries showcasing over 1,300 artefacts from its growing collections on the civilisations of China, Southeast Asia, South Asia, and West Asia/Islamic.
43. Gardens by the Bay
If taking a leisure health walk in themed gardens is their simple pleasure, seniors can visit Gardens by the Bay and enjoy marveling at the fascinating ecosystem of plants. Using their PAssion Silver card, they can enjoy 20% off local senior admission rates to Single/Double Conservatories until 31 December 2017.
44. National Museum of Singapore
The oldest museum in Singapore is welcoming all Singapore Senior Citizens and Permanent Residents to its permanent galleries and special exhibitions for no rate at all. Non-citizen and non-PR who are aged 60 and above can likewise have a discounted access to permanent galleries at $10. Concessions will also be available for them when they visit special exhibitions. The museum is open daily from 10:00 AM to 7:00 PM.
45. Singapore Flyer
Thrill-seeking senior citizens who would like to try the largest observation wheel in Asia can get discounted pass to the Singapore Flyer at a rate of $24. Eligible to purchase are only Singapore Senior Citizens and Permanent Residents who are 60 years old and above. For age verification, NRIC will be required during ticket purchase.
46. Madame Tussauds
Over 60 iconic wax figures can be enjoyed by seniors once they go visit Madame Tussauds located at Imbiah Lookout of Sentosa Island. Walk up price for seniors who are 60 years old and above is $30, while online price is at $20. The good news is, the promotion isn't only limited to Singapore citizens and PR, but is applicable for all nationalities. The musem is open from 10:00 AM to 6:00 PM on weekdays and 10:00 AM to 7:30 PM on weekends.
47. ArtScience Museum
Think science experiments are only for gradeschoolers? Well, think again. ArtScience Museum is offering seniors a chance to relive their passion for everything under arts and sciences with a special rate of $26 for all-access ticket (standard). Singapore residents, meanwhile, can get the same for $20.80. Sands Reward Members can also purchase all-access ticket for $19.50. The museum features interactive installations that stimulate one's imagination.
48. Jurong Bird Park
Senior citizens who are avian lovers will only have to pay $13 when they get to visit the Jurong Bird Park. A popular tourist attraction in Singapore, the bird park features more than 5,000 birds across 400 species and offers opportunity for guests and visitors to interact with its friendly feathered residents. Jurong Bird Park is open every day, 8:30 AM to 6:00 PM.
49. Singapore Zoo
Considered "the world's best rainforest zoo," the Singapore Zoo is another popular attraction in Singapore featuring animals roaming in open and natural habitats. Singapore Senior Citizens and PRs who are aged 60 and above can get the chance to visit the zoo at a discounted price of $15. PAssion Silver Card Members can likewise enjoy 30% off on Senior admission tickets until 30 September 2017.
50. Night Safari
Seniors can also visit the world's first wildlife night park and be enthralled by close animal encounters while riding an exciting tram ride. Admission fee for Singapore Senior Citizens and PRs to the Night Safari is $18 and allows visitors to go on a guided trip through the seven geographical zones of the world while observing animals in their naturalistic habitats. The Night Safari is open from 7:30 PM to 12 MN daily.
In sum, all these 50 benefits and privileges will surely make for an exciting and enjoyable life for all Singapore Senior Citizens and PRs.
As we often hear it: Growing old is a reward in itself. So let's make the years count—the best way to live a life is to embrace it.
One way to truly embrace life? Take advantage of all the promotions made just for you. Sign up for the Giant Super Savers Club so you can get the hottest supermarket deals straight to your phone!