Why settle for a normal stir-fry, when you can send your tastebuds on a trip around the world? Just grab some bell peppers and onions and follow this week's meal plan!
Like the previous blog from this Easy Meal Planning series, all recipes are written for families with 3 to 4 persons. Just scale up if you need more!
Main Ingredients: 1 bag of (red/purple) onions | 2-3 bell peppers
[Navigation Links: Stuffed Portobello Mushrooms| Chicken Fajita Wrap | Omelette Fried Rice]

Start of the week: Stuffed Portobello Mushrooms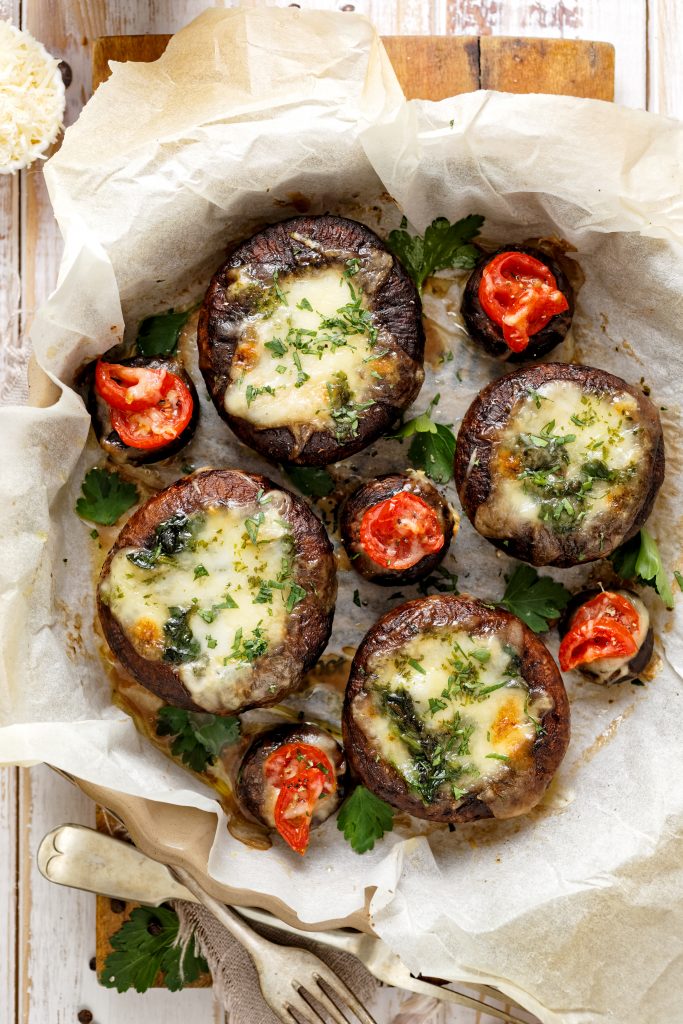 Other key ingredients: tomatoes, Portobello mushrooms, mozzarella cheese
Italian food has grown popular and evolved over thirty years of history in Singapore. In fact, it'll be hard to find a Singaporean who doesn't enjoy pizza today. If you're on a diet, but craving a slice of pizza, this recipe is just for you! Just chop and stir-fry the veggies, and swap pizza dough for a healthy and moreish Portobello mushroom.
Ingredients:
Wash and dice all vegetables. Remove stems, then clean and dry the Portobello mushrooms. Pre-heat the oven to 200ºC.
On medium heat, stir-fry the garlic till fragrant, then add in the diced tomatoes. Continue stirring till the vegetables soften. Add in the optional paste if a stronger flavour is preferred. Add the remaining vegetables and remove from heat once the onion turns a little translucent.
Brush the Portobello mushrooms with olive oil on both sides. Spoon the stir-fried vegetables into the mushroom caps and cover with a sprinkle of mozzarella cheese. Bake for 15 minutes, or until the cheese has formed a lightly browned crust. For the stretchy cheesy goodness, enjoy while still warm!
Middle of the Week: Chicken Fajita Wrap
Other key ingredients: Chicken breast, tortilla wraps
Mexican American fusion cuisine (aka Tex-Mex) is becoming more common in Singapore, as it offers its own unique flavor with a hint of spiciness. One of the more iconic Tex-Mex dishes will be Chicken Fajita Wraps, and here's how you can make your own at home!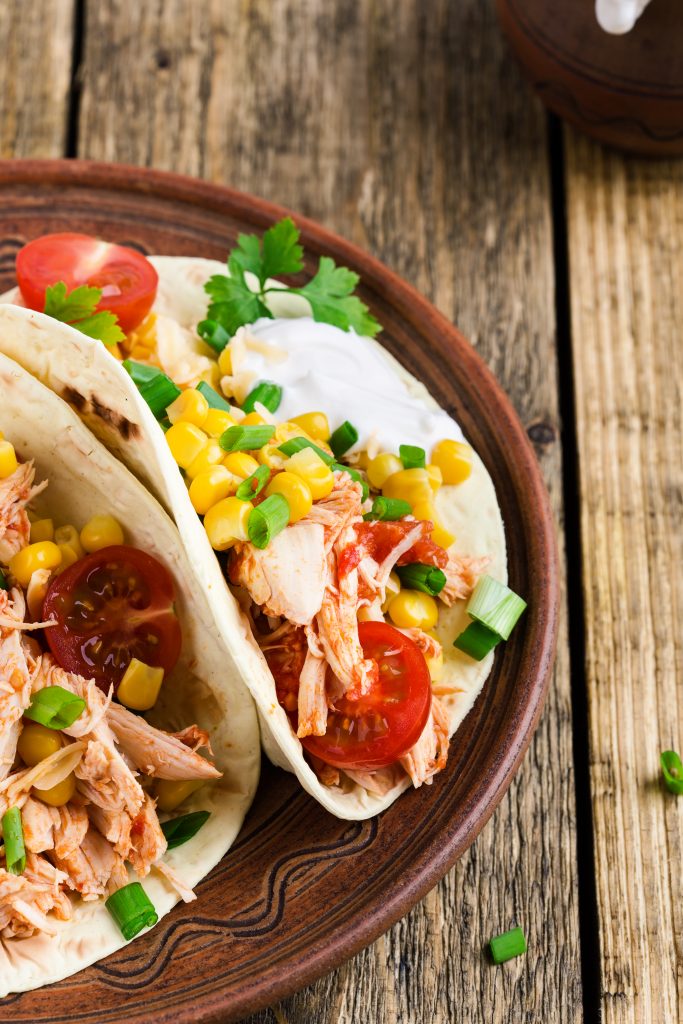 Ingredients:
Bonus: Chunky salsa – Just blanch the onion and garlic in hot water and drain. Then mix everything and refrigerate for at least 2 hours before serving
Coat the chicken slices with the Cajun spices. On medium heat, lightly stir-fry the capsicums and onion slices, until it softens and turns slightly brown. Set aside on a plate. Using the same pan, add a little oil, and cook the chicken strips. Season with a bit of salt and pepper. Serve the chicken slices on a platter with the cooked vegetables.
Using a clean and dry pan, warm the tortillas on medium heat for about 30 seconds on each side. Lay out the tortillas, platter of Cajun chicken and vegetables, and optional sides of Guacamole, Sour Cream or Salsa. Assemble and enjoy!
End of Week: Omelette Fried Rice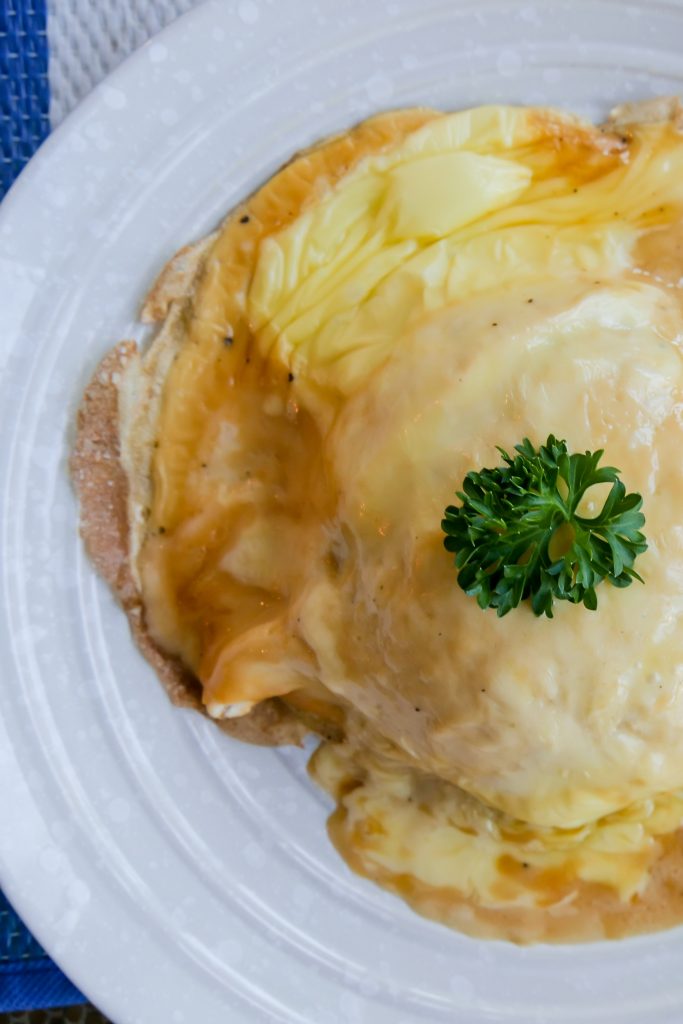 Other key ingredients: Cooked rice, eggs, shredded cheese, chicken, ketchup
Omelette rice (also known as omurice) is a popular Japanese-Western dish. A simple dish of fried rice covered with a thin egg omelette skin, this dish strangely reminds us of our childhood. Singaporeans, who grew up eating fishball bee tai mak served with ketchup, will probably understand why omurice has a special place in the hearts of the younger Japanese. Give it a try; it's a comforting dinner to end off the week!
Ingredients:
For omelette skin:
As with most fried rice, it's best to leftover cooked rice from the night before. So, one night before, cook the long grain rice and store it in the fridge.
On medium heat, saute the onions and garlic. Add the chicken strips. When the chicken is almost cooked through, add the bell peppers, and defrosted mixed vegetables (if any). Season with soy sauce, mix thoroughly, then add the cooked rice. Mix, add the ketchup, and season to taste. Set aside and divide it into 4 portions.
In a large bowl, whisk the eggs and milk. Lightly coat the cooking pan with olive oil. On medium heat, pour 1/4 of the egg mixture. When the bottom of the egg layer has set and the top is still soft, turn the heat down, and sprinkle some cheese on one half of the omelette. Scoop 1 portion of the fried rice onto the cheese and flip the other half of the egg omelette over to cover the rice.
Move the entire omurice towards the edge of the pan. With the plate in the other hand, flip the omurice onto the place. Before serving, use a squeeze bottle of ketchup to draw or make a nice pattern on the omurice.
Writer's note: This blog is part of our Easy Meal Planning series, which lists easy-to-make dishes that have many ingredients in common. Join GSSC and stay tuned to our Facebook page for more tips on how you can minimize food wastage and stretch your dollar!